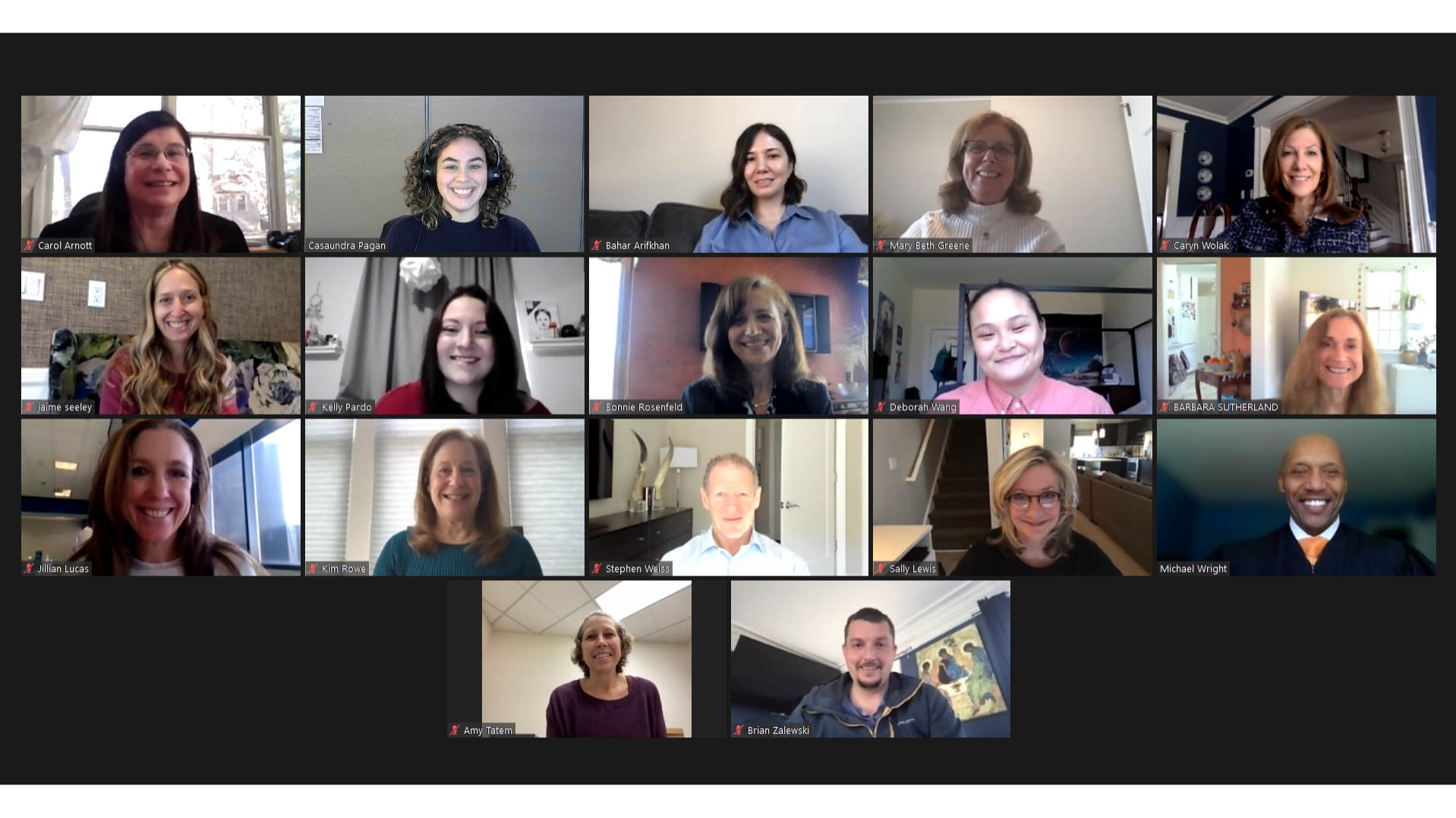 On March 19th, 2021, a group of community volunteers were sworn in as Court Appointed Special Advocates (CASA) by The Honorable Michael Paul Wright. 
The new volunteers have made the extraordinary commitment to "speak up" for vulnerable children in court and to ensure that they receive the medical and educational resources they need to thrive. Their best-interest advocacy ensures that youth in foster care find permanent, safe, and nurturing homes in a timely manner. Due to the COVID-19 pandemic, the newly inducted advocates have become the second class to complete their entire CASA training program virtually.
Family and friends gathered on Zoom to watch the volunteers take an oath agreeing to advocate for the best interest of the child and to perform the role of a judiciary volunteer. The new volunteers include Bahar Arifkan (Chatham), Mary Beth Green (Boonton), Sally Lewis (Madison), Jillian Lucas (Kinnelon), Kelly Pardo (Hopatcong), Bonnie Rosenfeld (Rockaway), Kim Rowe (Madison), Jaime Seeley (Madison), Barbara Sutherland (Morristown), Amy Tatem (Randolph), Deborah Wang (Morristown), Stephen Weiss (Florham Park), Caryn Wolak (New Providence), and Brian Zalewski (Morristown).
The CASA volunteers participated in our extensive 36 hour virtual training program before officially being sworn in to be assigned a child in the foster care system. 
CASA volunteers visit with the child regularly, attend court hearings, school meetings, and meet with all parties involved in the child's case. The volunteers report their findings to the court and make recommendations for the child's best interest.
"Our volunteers pledge to advocate for each child until the case is closed, and the child is placed in a safe, permanent home," said Lisa Barsky Firkser, Executive Director of CASA of Morris and Sussex Counties. "The advocate is often the only consistent adult presence in the child's life. CASA advocates are the heart and soul of our organization."