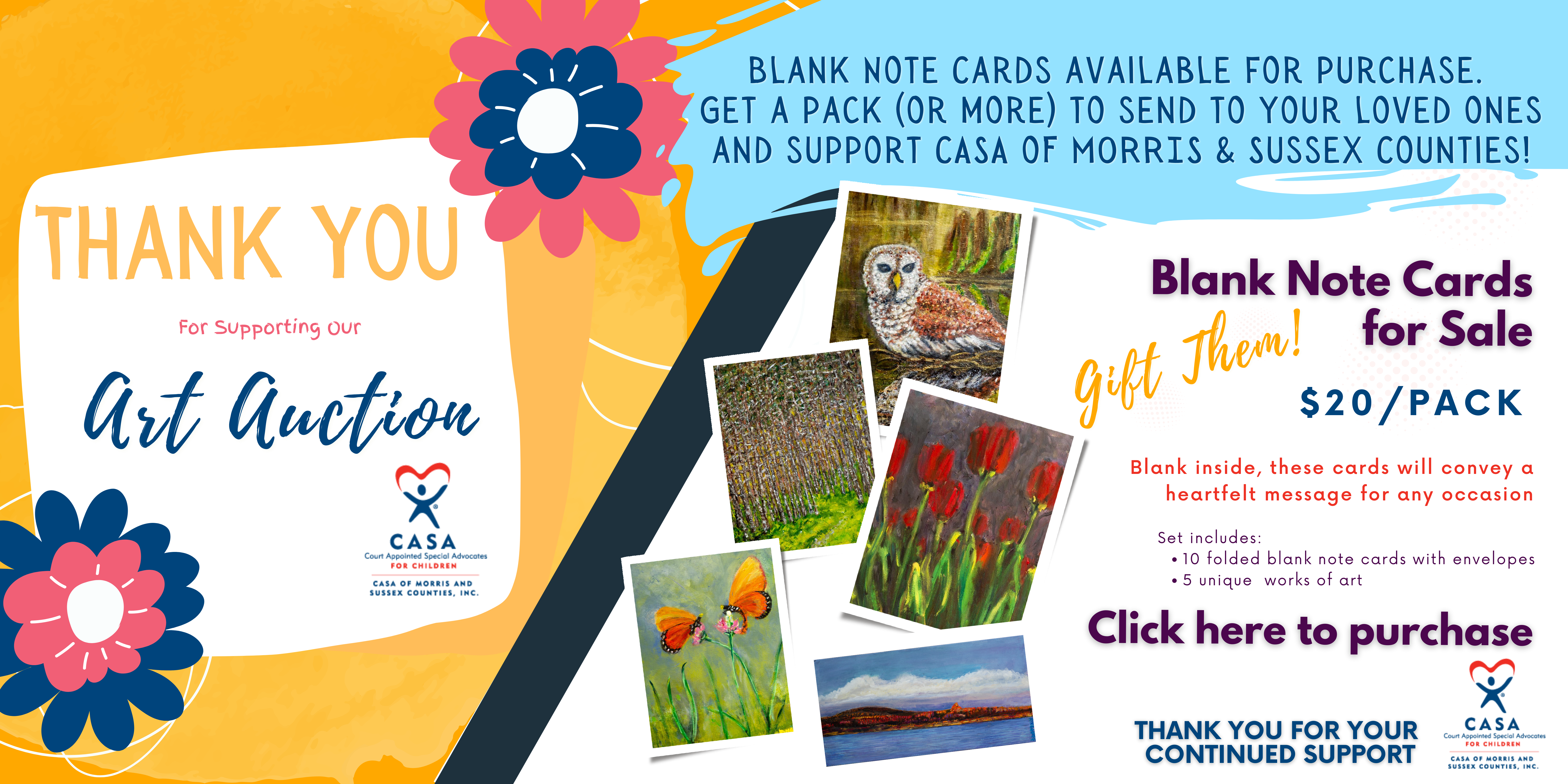 Thank you to everyone who came out to support our Art Auction. Thanks to those who bid remotely and in person! Special thanks to Mariah Ringhoff for donating her beautiful paintings, and board member Regina Farlekas for chairing the event. Check out the photos here! If you would like to purchase a pack of blank note cards, click HERE.
---

---
Court Appointed Special Advocates (CASA) are community volunteers, just like you, who stand up and speak out to help abused and neglected children.
Our CASA program is part of a network of 950 community-based programs across the country that recruit, train, and supervise volunteers to act as advocates and mentors for the best interest of abused and neglected children and teens.
To Report Suspected Child Abuse/Neglect:

1-877-NJ-Abuse    (1-877-652-2873)