Ethan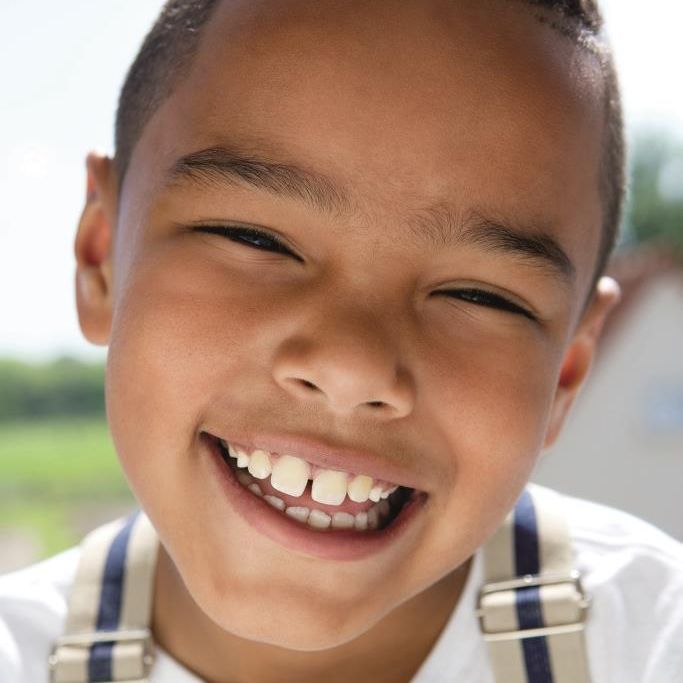 "Tell the judge I want to be adopted."
Ethan was just five years old when he was taken away from his mother in a police car. She was arrested on charges of theft by deception and extortion. Ethan's birth mother had a history of mental illness and substance abuse and went on to demonstrate erratic and inappropriate behavior with the court and Division of Child Protection and Permanency. 
Ethan was placed in the first of four resource homes and CASA volunteer, Stephen, was assigned as his advocate. When Stephen first met Ethan he described him as a quiet, withdrawn child, who had difficulty focusing on a game, making eye contact, and who was unable to respond to simple questions appropriately and in full sentences 
This young, frightened child was once again traumatized when weekly supervised visits with his mother were discontinued. The agency supervising the mother-son visits refused to continue the visits due to the mother's belligerent outbursts and inappropriate behavior with her son and agency personnel. After visitation was suspended, Ethan's birth mother disappeared, was in and out of prison, and Ethan never saw her again. 
Prior to removal from his mother, Ethan had only met the man who would be acknowledged as his birth father, a very few times. When this father was identified through a paternity test, he was minimally compliant with court orders; had a history of DUI violations; and he acknowledged to the court that he was still consuming alcohol, even though ordered to maintain sobriety and attend AA meetings. This birth dad was also inconsistent in his attendance at supervised visitations with Ethan. After a long trial both parents' rights were terminated by the court, leaving Ethan free for adoption.
While Ethan was in foster care, for almost four years, Stephen was a steadfast advocate. He visited Ethan, monthly, in all of the resource homes, getting to know him and getting down on his level, playing relay races, jumping on the trampoline, building race car sets, and truly finding out what Ethan wanted. This young boy would tell Stephen, "Tell the judge I want to be adopted." 
Between each visit with Ethan, Stephen worked behind the scenes meeting with teachers, child study teams, talking to the biological father and resource parents, and making sure he knew every aspect of Ethan's case. Stephen sat through long days of court hearings, attended school and Family Team meetings, and relentlessly advocated for Ethan's best interests.
Encouraged by Stephen's suggestions, the resource parents enrolled Ethan in group sports and activities to both help improve his gross motor skills and increase his ability to socialize with other children. Stephen met with the school personnel on several occasions and then spoke to the resource parents at length to guide them through the decision to have Ethan repeat Kindergarten. Stephen assisted scheduling and in obtaining the CASA organization's funding for Ethan to receive private tutoring each summer to prepare him for the next grade level. It was Stephen who met with the school's child study team numerous times to ensure that Ethan was properly evaluated and an Individual Educational Plan was initiated for him.
Ethan was growing and thriving in his final placement; the home where he called the resource parents Mommy and Daddy; where he picked out decorations for his own bedroom; and where he longed to be adopted. However, after his birth parents' rights were terminated, Ethan's birth father appealed the termination to the appellate court. This would cause almost one year of anxiety for Ethan as he waited in limbo. The appellate court affirmed the original decision and the resource family prepared for adoption. However, the birth father decided to appeal to the NJ Supreme Court, once again forcing a then eight year old boy to wait with uncertainty about his future. He had not seen his birth mother in almost three years or his birth father in over one year.
Stephen did not relax in his advocacy to ensure that Ethan's best interests were being met. He found out that the resource father, who was a member of the US military for over 16 years, was eligible under the Post 9/11 GI Bill for funding towards future college costs for any child who was his dependent by July 11, 2019.  At that point Stephen contacted all stakeholders in the case with an urgency to get this information to the judge in order to complete the adoption prior to July 11th.
On July 3rd a smiling Ethan in a new bow tie, with his forever parents and his CASA by his side, was adopted after almost four years in foster care. The boy who stood by Stephen for a photo was focused, articulate, well-adjusted and comfortable with his family. The new mom and dad loved this little boy from the first day that he entered their home. With the support of one dedicated CASA volunteer, who spent almost four years ensuring that a young boy's best interests were addressed, a family was formed providing love and stability for a once vulnerable child.