Dear Friends,
Cellphones, homeland security, DVDs, iPads, space shuttles, Harry Potter, social media, ATMs, the Soviet Union's collapse, international terrorism, designer water, electric cars—the world in which we live today is quite different from just 30 years ago, when CASA of Morris was established to train community volunteers to become "a child's voice in court."
CASA of Morris and Sussex Counties' 30 year history has been shaped by over 1,400 volunteers who advocated and mentored 5,789 children and youth, who were victims of abuse, neglect and abandonment. These children's lives have been forever changed. They have been given a chance to see beyond their circumstances and envision a future filled with opportunity and hope because of the dedication and advocacy of CASA volunteers.
We have achieved our vision of assigning a CASA volunteer to every child in foster care in our two counties. We are the only CASA program in NJ that has accomplished this and we could not have done it without all of YOU. Our Volunteers, Staff, Trustees, and Donors… You are the ones who have built the foundation of CASA of Morris and Sussex Counties and supported the work of bringing better tomorrows to vulnerable children.
Thirty years since our beginnings and child abuse and neglect are not diminishing. A child's emotional, physical, and mental well-being is fragile and easily compromised. We will not stop our work until the time when all children are protected from harm, live in a permanent and stable family environment, and receive the services that will meet their developmental, educational, physical, and mental health needs.
Thank you for partnering with us to ensure that we continue to provide valuable advocacy to every child until he or she has a safe, nurturing, permanent home.
Together, we will continue to make a difference.
Skippy Weinstein, Esq.

Lisa Barsky Firkser, Ph.D.
HAYLIE and NAYA'S STORY

Eight-year-old twin girls Haylie and Naya were removed from their home due to their mother's arrest for the possession and selling of cocaine and heroin
"I saw a huge positive change in the girls' behavior; they were angry when we first met."
– Susan Brezina, CASA Volunteer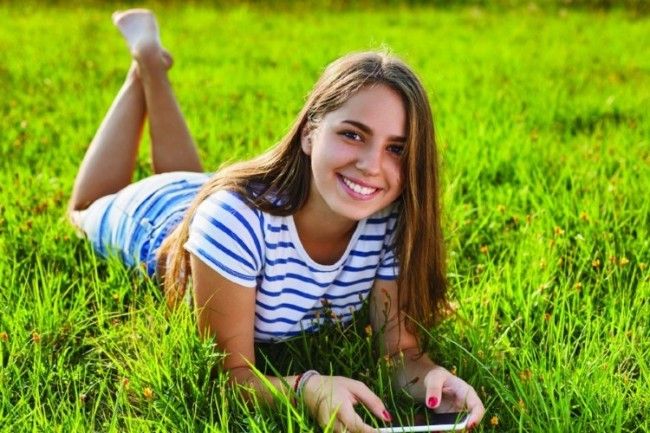 Current Programs
Child Advocacy:  Children who are victims of abuse, neglect and abandonment and living in foster homes or residential facilities are assigned to trained volunteers for advocacy in the Family Court system.  CASA volunteers make recommendations to the court for critical community resources and services to improve a child's stability and outcomes. Volunteers also ensure that each child is in a safe, nurturing, and permanent home as soon as possible.
Volunteer Recruitment and Training:  The process to become a CASA volunteer advocate includes recruitment, orientation sessions, interviews, background checks, 6-weeks of combined classroom and online training, swearing-in ceremonies presided over by the Family Court Judges, and case assignment. Additional In-Service training is provided for our volunteer pool throughout the year.
Fostering Futures:   The goal of this Program is to improve outcomes for youth ages 14-21 who will be aging-out of the foster care system. It incorporates the following three strategic components.
1) Connecting:  to connect youth who have no home to call their own with a positive adult role model to count on for ongoing support
2) Mentoring:  to identify the youth's strengths, areas for improvement, and the resources and services needed to establish the youth on a path toward a healthy, productive life. The emphasis is on life skills such as work and study habits, maintaining healthy relationships and daily living activities.
3) Coaching: to help youth reach their full potential by promoting a positive self-identity with goal setting, action plans and identifying and using community resources.
Past Programs
Family Drug Court:  This program provided treatment and services for substance-abusing parents whose children were in foster care as the result of child abuse and neglect. The services provided were designed to successfully rehabilitate the parents, balance child safety and permanency, and work toward family re-unification or another safe, nurturing placement for the child. 2004- 2015
Youth Centered Advocacy Program (YAP): CASA volunteers advocated to facilitate the movement of youth detained at the Juvenile Detention Center to an alternative, less restrictive environment.
Supervised Visitation: CASA volunteers were trained to supervise visits between children and their non-custodial parent in a safe, interactive environment. 1997-2010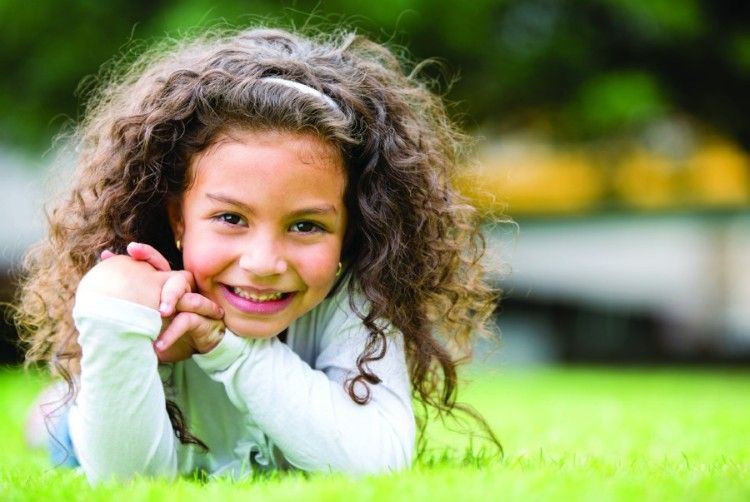 "You go into a courtroom and you will see lawyers who know the law and have dozens of kids' files or you have social workers who know the regulations and have dozens of kids' files. But if a CASA volunteer is in the room, you will see they have just one file, and what they know is that one child. And that can make all the difference to a judge's decision regarding how the rest of that child's life is going to go."
– Anna Quindlen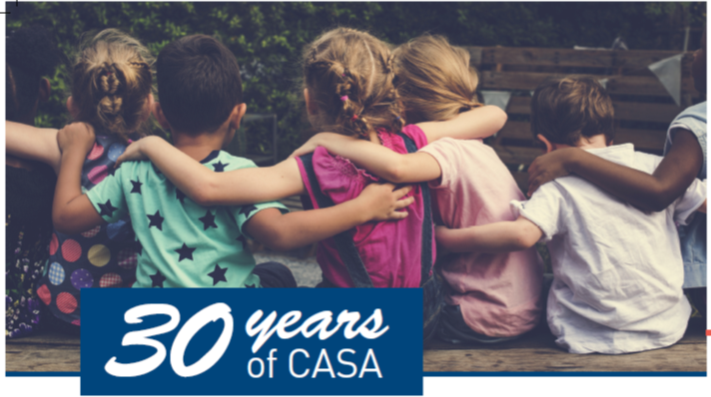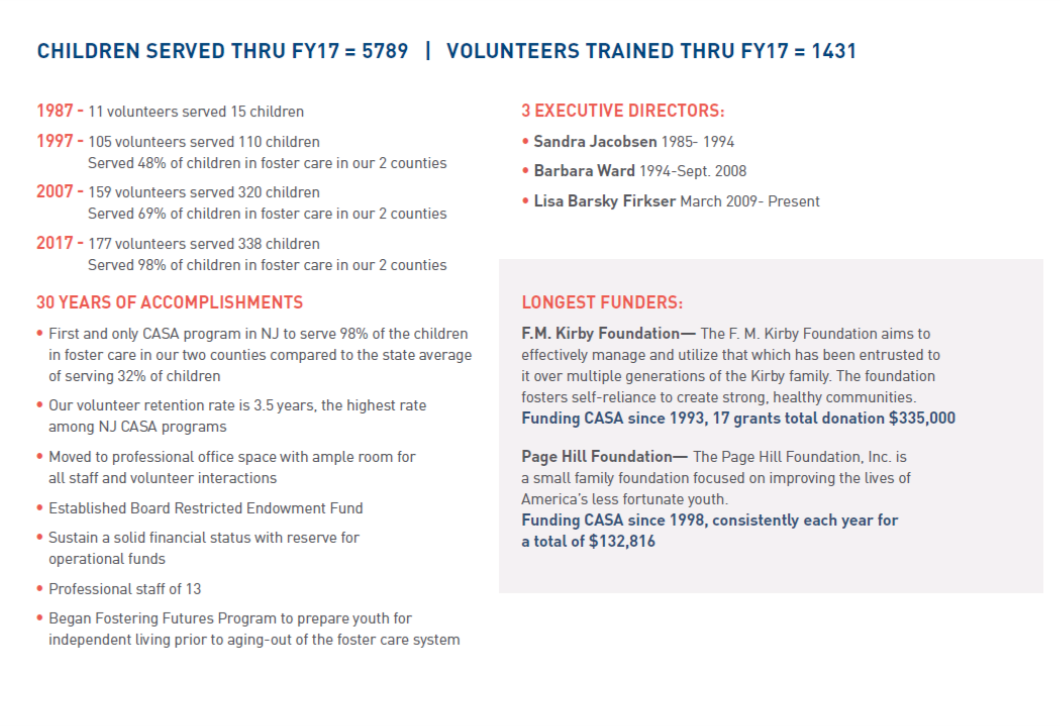 WHERE DO YOUR DONATIONS GO?
Recruit, Train and Supervise Community Volunteers

CASA Staff Salaries

Organizational Overhead
School Supplies, Birthday and Holiday Gifts, and Other Essential Items for Children in Foster Care

Take Teens From Our Fostering Futures Program On Outings
HOW YOU CAN HELP US
ADVOCATE FOR CHILDREN
Attend an Information Session to learn the process to become a CASA volunteer to advocate for a child.

Make a tax-deductible donation of cash or appreciated securities.

Ask your employer to match your gift to CASA.

Honor a family member or friend by sending a tribute card: in memory of, in honor of, thank you, happy birthday, etc.

Include CASA in your Will or Estate Plan.

Become a member of the CASA Board of Trustees 
Our community came together to provide birthday presents, holiday gifts, beach towels, backpacks, school supplies, teddy bears, toiletries, and smiles for over 350 children in foster care. 
THANK YOU TO:
Assumption Church, Giving Tree Committee
Avis Budget
A Birthday Wish
Books-A-Million, Rockaway
The Briad Group, Wendy's Division
Caring Capital
Earrings by Suzann
Franklin Plains United Methodist
PNY Technologies of Parsippany
Politi Auto Parts
St Joseph Church, Human Concerns Ministry
Sparta Kiwanis
Telecom Pioneers, Chapter #99
Toyota Financial Services
Waterloo Methodist Church
W. Morris Mendham H.S., Service Club