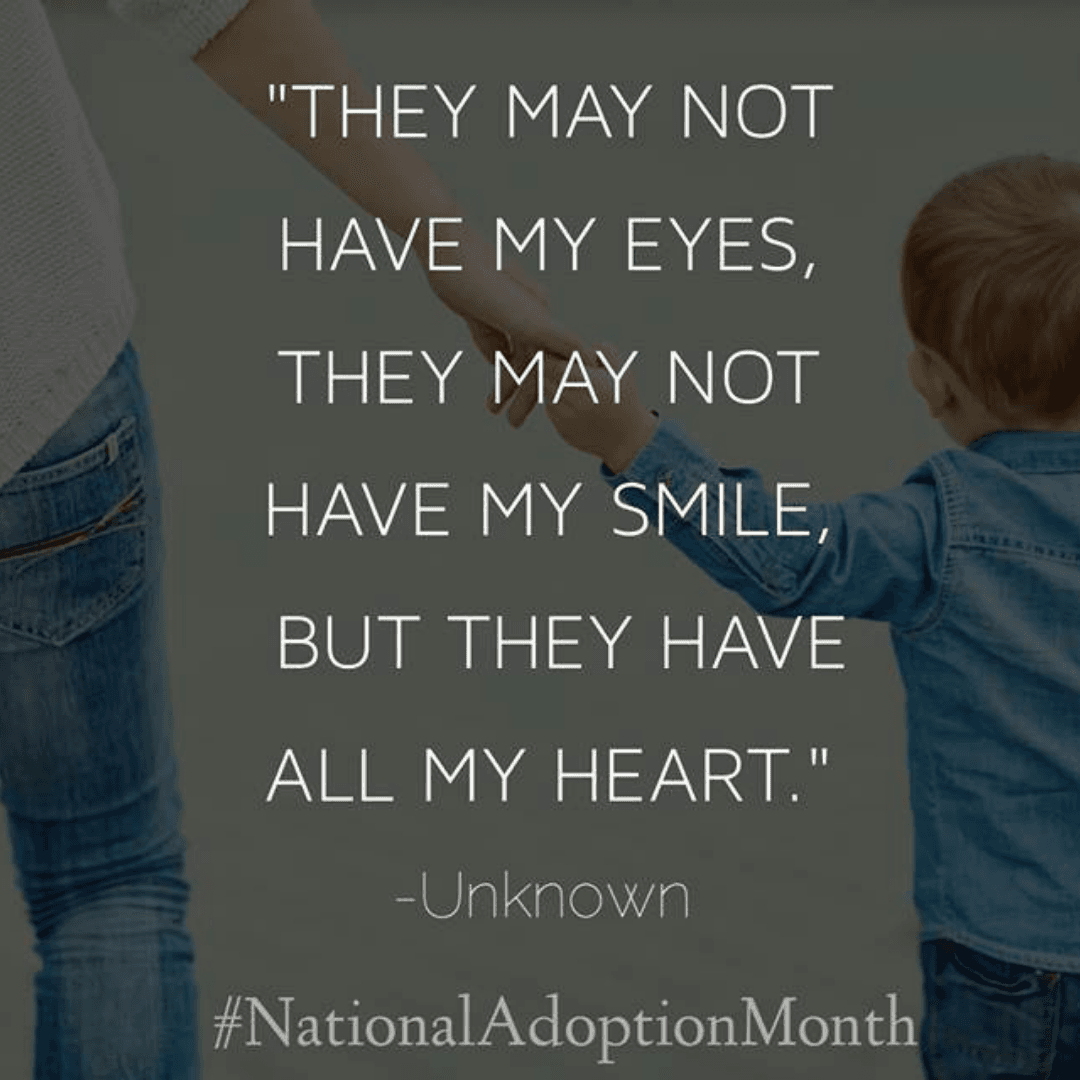 Approximately 2 million Americans are adopted, with about 150,000 adoptions happening each year, including about 50,000 from foster care. In 1995, President Clinton designated November officially as National Adoption Month. It is a time to bring adoptions to light, with the main message being awareness of the more than 125,000 children currently waiting to be adopted from foster care in the United States.
The month's events culminate with National Adoption Day on November 20th. To date, the dreams of 75,000 children in foster care have come true as part of National Adoption Day events. In 2020, 4,000 adoptions were finalized on National Adoption Day. CASA of Morris and Sussex Counties will be celebrating this year's adoption ceremony the morning of November 18th, and our CASA advocates are invited to join the celebration.
Every year, CASA of Morris and Sussex Counties' Executive Director Lisa Firkser, is overcome with emotions on National Adoption Day. Not only is it a happy time as families, who CASA has worked with for sometimes several years, reach the day of finalizing their path to be a forever family, but she also vividly remembers the day 29 years ago, when she and her husband stood in the Elizabeth courthouse to finalize their son's adoption.
Prior to that day in the Elizabeth courthouse, she and her husband went through an emotional rollercoaster throughout the adoption process. After undergoing medical procedures and ruling out the possibility of birthing a child, they began the research, applications, meetings with adoption agencies and attorneys, and home studies to become parents. When International adoptions and a variety of local adoptions did not come through for them, they decided on private adoption and placed ads in newspapers across the country.
It was 1:00 am when news that their son's birth mother was in labor. With their adrenaline pumping, they drove the 11 hour car ride from New Jersey through the dense fog of the Pennsylvania Mountains to Painesville, Ohio, where they arrived three hours after the birth of their newborn son.
There were some tense hours until the doctors decided if their son would need to be helicoptered to Cleveland Children's Hospital for special care, but he miraculously rallied and three days later was discharged from the hospital.  Now, the wait began with a long week in a hotel room until the courts gave the approval for them to cross state lines with baby in tow and return home to New Jersey.
Every adoption is unique. Nobody has the same story or the same circumstances. However, every adoption story begins with the passion to love a child, to care for and watch him or her grow. At CASA of Morris and Sussex Counties, we have had the privilege to be part of numerous adoptions and to work with single parents, couples, and extended families who have opened their hearts and homes to children who needed a family that loves them unconditionally.
Adoption is a celebration of selfless, simple love. It is the choice to nurture and permanently embrace someone else's biological child. It is choosing your family and giving infants and children without a family a home filled with love.
Life in the foster care system can be difficult for children to grow socially, especially if the child moves from home to home frequently. A child who remains in foster care is less likely to develop long term relationships. Adoptions give the child stable relationships, long term friendships and connections which will positively impact them throughout their life. The physical and emotional support through all of life's ups and downs that adoptive parents can provide gives the child the ability to thrive in life.
There are many different ways to open your family to a child who needs a home. Whether it is a private adoption, adoption from foster care, kinship legal guardianship, international adoption, identified adoption, step-parent adoption, or another way, these all add up to creating or expanding a family and making a positive impact on a child's future.
Every child is entitled to a loving family for the entirety of life. When you choose to adopt, you are choosing to emotionally bond yourself with love to a child and them to you, which has positive effects for both. The parental relationship provided by adoption will allow a child to thrive. 
On the Sunday morning that Lisa and her husband were preparing to take their son from the Ohio hospital, the hospital's social worker gifted them On the Day You Were Born by Debra Frasier. They read the book to their son every year on his birthday until he was a teenager. We think this quote from that book summarizes what every family feels after adoption day:
"Every child should be held close, loved and told over and over again...
We are so glad you've come!"
Some call it a clan, some call it a network, others call it a tribe. We call it a family. Whatever you call it, every child deserves one and every child should be held close, loved and told over and over again... "We are so glad you've come!"
Having a place to go is a home. Having someone to love is a family. Having both is a true blessing. Let's all celebrate National Adoption Month!