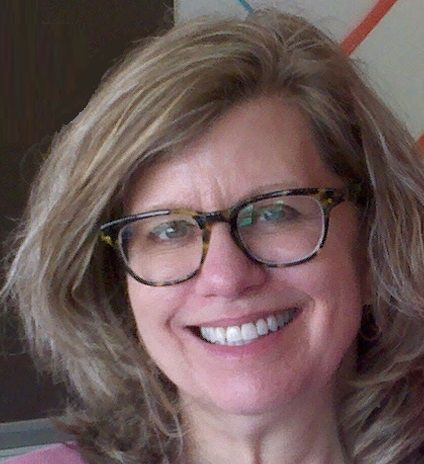 This month's Volunteer Spotlight shines on Lynn Polan, who completed CASA training in spring 2016 and was assigned to her current case that summer. The case, now open for almost two years, involves a 5-year-old girl on the path to adoption with maternal relatives.
"Since retiring, I've participated in a host of volunteering opportunities. It makes me feel useful, productive, and like I am accomplishing something," Lynn said. "CASA has put me in a world I did not previously know much about, the foster care and legal systems world."
The child for whom Lynn advocates was removed twice from her biological mother, who struggles with substance abuse. Between July and November 2016, the child lived in 3 different homes.
Lynn was a consistent presence throughout the multiple placements. Now in a stable environment, the child's resource parents found her a school for emotionally disabled children.
"She has a range of emotional disabilities so we anticipate a long road ahead, but she has the best shot under the care of her current pre-adoptive resource home," Lynn said. "She had been in 2 different schools previous to this new one, and I have watched her make so much progress interacting with other children."
Though Lynn's "CASA child" lives in New York, an hour and a half away, Lynn continues to make time to see her. She consistently communicates with all parties in the life of the child.
"I've developed a strong relationship with her teacher at school, we talk regularly so I can monitor progress," she said. "(Her) teacher thinks it would be helpful for so many more students to have a CASA Volunteer." As a retired teacher herself, Lynn agreed.
"Lynn jumped into her first case, showing tremendous initiative and a willingness to travel," said Lindsay Osborn, CASA Case Supervisor. "Over two years, Lynn followed her young CASA child through multiple placements, including placement in her forever home in Katonah, NY. With adoption nearing, Lynn anticipates celebrating the joy of a little girl being with parents who meet her every need and love her unconditionally."
Lynn noted her fascination with court, and the inspiration she finds in watching the multiple parties attempt to find a just solution for the children in need. "It is a good feeling when my recommendations are acknowledged by the Judge, that they hold some weight and are taken seriously," Lynn said. "The whole CASA experience makes me very grateful for my own upbringing; it's important to be aware of and appreciate having two parents who love and take care of you."
Thank you, Lynn, for your exemplary commitment to your case during such trying times and your continued hard work as a volunteer advocate.