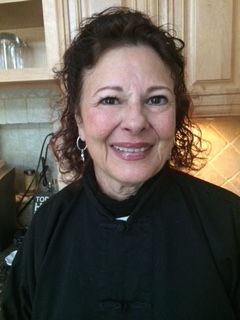 January's Volunteer Spotlight shines on Diane Herrera, who previously served as a CASA in Ohio before relocating to New Jersey. She has been serving on a case with 4 children since joining CASA of Morris and Sussex Counties almost 3 years ago.
"To me, volunteering is a way to give back to the world all of the blessings I have received. It is the one gift that goes beyond money and that touches lives in a positive way," Diane said.
Diane is currently advocating for siblings aged 17, 14, 11, and 6 years old.
"I hope I am able to give the children somebody on whom to rely, somebody else in their lives that cares and brings them smiles. I like to see their eyes light up when we hug," Diane said of working her case.
She noted that much of the difference she feels she makes stems from serving as a consistent presence in the lives of the children, specifically when they feel they have little control over their circumstances and, for the younger siblings, a lack of understanding.
The four children are living in a non-relative resource home.
"My favorite part of being a volunteer is knowing I'm making a difference, even if it is a small one. A meaningful part of my case at the moment is having the girls reach out to me just to share some news," Diane said.
Jack Fraebel, CASA Case Supervisor, said, "I had the great pleasure to interview Diane before she started her CASA training and was intrigued by her decision, as an adult, to join the Peace Corps in Central America. Now, two and a half years later, I am acting as her Case Supervisor while she is advocating for four siblings who are (you guessed it) of Central American background. Her spirit and dedication is obviously a life-long habit!"
Diane found CASA while looking for an opportunity to volunteer in retirement.
"The volunteers have made enormous differences in the lives of so many children who would have been adrift in the system without the help of all of the CASA volunteers," she said. "The volunteers I know are so dedicated to helping children. For me, it is a big honor to be part of such an important and valuable organization."
Thank you, Diane, for your steadfast dedication to CASA and loyalty to keeping your CASA kids from being adrift in the system.