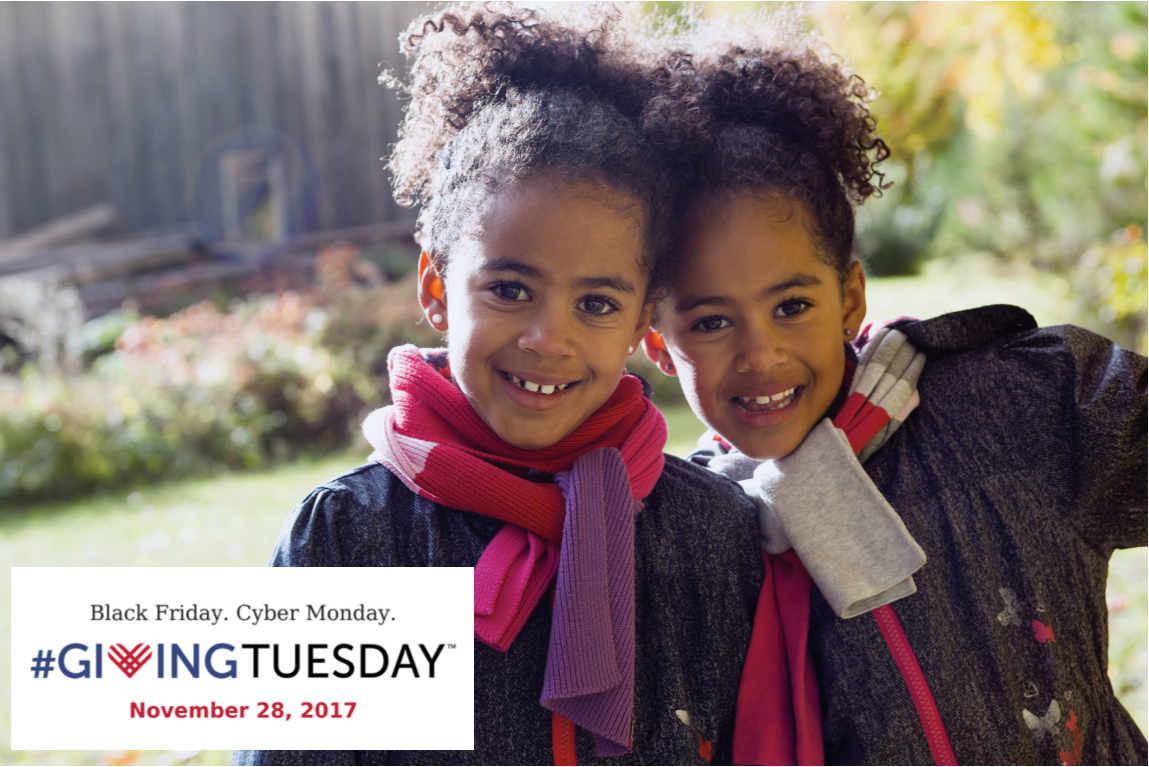 Last year, thanks to your help, CASA of Morris and Sussex Counties brought in over $5,000 during #GivingTuesday, the international day of giving that follows Thanksgiving, Black Friday, and Cyber Monday.
Your generous support helped CASA to provide backpacks to our kids as they entered a new school; to deliver personal duffle bags when some moved placements; to grant gift wishes during the holiday season; to cover the cost of SAT prep courses for teens looking ahead to college; to supervise over 170 volunteers as they advocated on behalf of the best interests of vulnerable children in our community.
Giving Tuesday is about more than giving financial support to your charities of choice. It's about redefining what it means to give, and about doing so as a community.
It is about bringing ordinary people together- all over the county, state, nation, and globe- to do extraordinary acts of service.
It is about celebrating the values of service and giving back to our communities, both local and transnational. There is so much we can do to make a positive impact here in our own backyard.
This year, CASA of Morris and Sussex Counties is again joining the global movement, and we want to double our impact.
We want to raise $10,000 to offset the costs of recruitment, screening, and training our volunteer advocates. With this we will be able to recruit and train 45 new volunteer advocates.
These 45 new CASAs will stand up for and voice the best interests of vulnerable children in our community who are too often ignored.
These 45 new CASAs will provide in-depth support, advocacy, and mentorship to over 50 vulnerable children right here in Morris and Sussex Counties.
These 45 new CASAs' mission is be a supportive, consistent presence in what can be a chaotic time for a child in foster care.
As we approach this year's giving season, how can you engage with your community- both local and global- to make it safer, sounder, and improved for us all?
https://casamscorg.presencehost.net/support30children/45casas.html