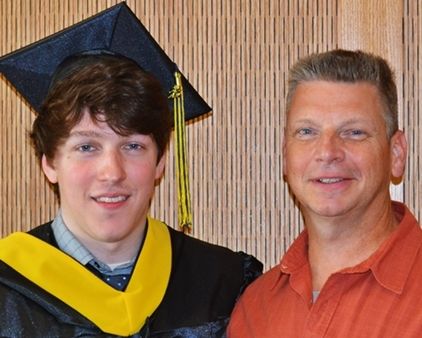 Our September Volunteer Spotlight shines on Stephen Dunn, a volunteer advocate of 2.5 years. Stephen is currently advocating on his 3rd case, which has been open since April 2016.
"I think that for our society to be successful, for us to function as a working community, a strong percentage of members of that community must spend some of their time volunteering," Stephen noted about the importance of volunteering. "To give voluntarily of one's talents, along with a majority of others doing likewise, would be a mix that creates a very significant force for good and results that are otherwise unattainable."
Stephen's current case concerns a 3-year-old boy living in a non-relative resource home. Previously, he advocated for two adolescent siblings and a 10-year-old boy. Both cases closed in kinship legal guardianship with relatives.
"I have been heartened by the people that I have met and seen in action working for these children within the current system. The resource parents, judges, CASAs, Division workers, counselors, and others have good attitudes and are accomplishing much," Stephen said. "I try to work the case the best I can and write my reports to reflect accurately on what I've observed and learned."
Stephen noted some of his most meaningful moments advocating were the results of creating a strong relationship with his CASA child.
"I was advocating for a 10 year old boy; it wasn't the first time he had been placed in foster care. One of the parents had recently died, and the other parent suffered from mental health issues; that parent put undue responsibility on the boy for many of the issues they were dealing with. He felt that pressure and it impinged on his ability to just be a kid," he said.
Stephen described that at first, communication was difficult and stifled. However, his CASA child's favorite ball game was Foursquare and he enjoyed bike riding. Thus, they started playing Foursquare together and Stephen began bringing his bike to visits at the child's foster home. The two rode around the block during their time together. "Communications began to flow in a much better fashion, and movement in a positive direction came about," Stephen said.
"After a successful career in law enforcement, Stephen continues his role in public service by serving as a CASA for some of our neediest cases," said Jack Fraebel, CASA Case Supervisor. "Stephen brings a sense of calmness into the lives of children who very often find themselves in chaos."
Thank you, Stephen, for your commitment to being a source of consistency in the lives of vulnerable children in our community.