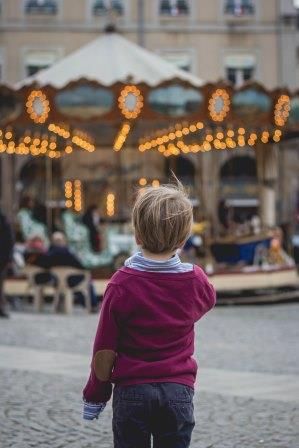 The trustees, staff and volunteers of CASA of Morris and Sussex Counties are excited that 2017 marks their organization's 30th anniversary. Through the hard work of over 1,400 past and current CASA volunteers, the lives of 5,500 children, who were victims of abuse and neglect, have been forever changed. These children have been given a chance to see beyond their circumstances and envision a future filled with opportunity and hope because of the dedication and advocacy of a CASA volunteer.
Each year in Morris and Sussex Counties over 400 children are living in foster homes or residential centers due to abuse and neglect they suffered in their familial home. The troubling family circumstances that brought these children into the child-welfare system included parental addictions where it has been estimated that 70-80% of substantiated child maltreatment cases in our community, and statewide, involve parental substance abuse.
CASA of Morris and Sussex Counties believes the protection of children and youth in foster care is a moral imperative, as well as a humanitarian issue. The CASA solution to protecting and improving the well-being of these children begins with a single community volunteer who has been trained to advocate for one child's best interests within the court system.
In celebration of CASA's 30th anniversary the organization is hosting a Casino Night at The Park Savoy on Thursday, April 27th. CASA is calling on the community to stand against child abuse and help provide a voice for our most vulnerable citizens. Join members of the community by attending this event, making a donation to CASA of Morris and Sussex Counties, or becoming a CASA volunteer advocate. The funds raised from the Casino Night will be used to train community volunteers to become advocates and mentors for children who desperately need champions.
For more information about Casino Night please visit http://bit.ly/casacasinonight
About CASA of Morris and Sussex Counties
CASA of Morris and Sussex Counties is part of a statewide network of community-based, non-profit programs that recruit, screen, train, and supervise volunteers to "Speak Up for a Child." These children have been removed from their homes due to abuse or neglect. CASA is the only program in New Jersey that uses trained volunteers to work one‐on‐one with children, ensuring that each one gets the services needed and achieves permanency in a safe, nurturing home.
Visit casamsc.org or call 973-998-7590 for more information.