In-Service Workshop: Citizen and Immigration Status - Process and Timelines for Our Undocumented Foster Youth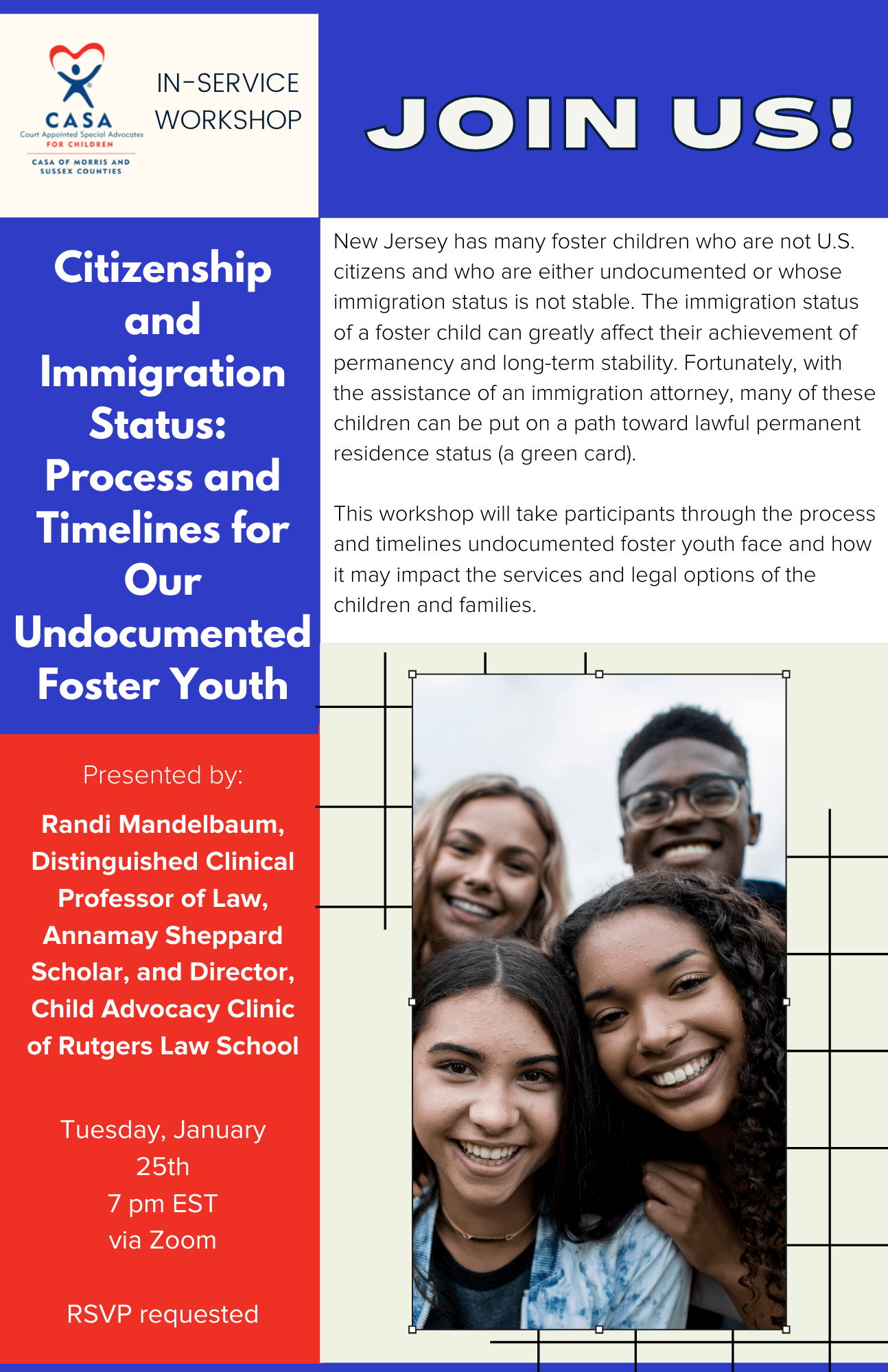 New Jersey has many foster children who are not U.S. citizens and who are either undocumented or whose immigration status is not stable. The immigration status of a foster child can greatly affect their achievement of permanency and long-term stability. Fortunately, with the assistance of an immigration attorney, many of these children can be put on a path toward lawful permanent residence status (a green card).
This workshop will take participants through the process and timelines undocumented foster youth face and how it may impact the services and legal options of the children and families.