CASA volunteers bring better tomorrows to children in foster care.
Tyra and Shannon's Story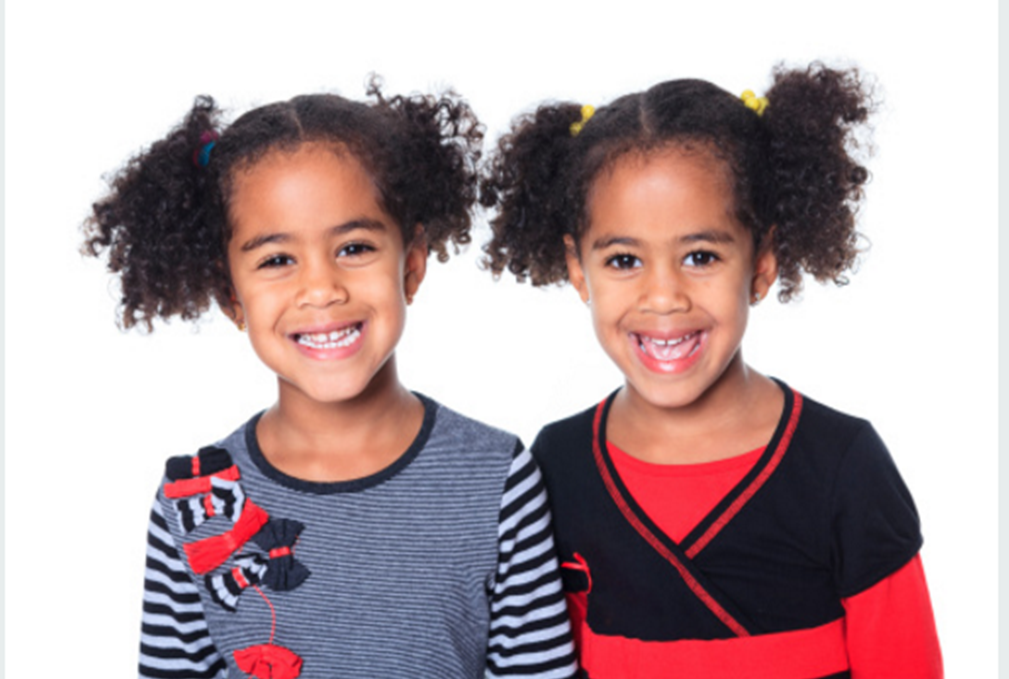 Twin girls, Tyra and Shannon ages 8 were removed from their mother's care following her arrest for possession and selling heroine. Their step father, Jack was designated as caregiver while she was incarcerated.
Subsequently, Jack was arrested for driving while under the influence with the twins in the car. Referrals of allegations of neglect, inadequate supervision, sexual abuse through exploitation, domestic violence and substantial risk of physical injury had been made to the Division of Child Protection and Permanency (DCPP) over an 8 year period.
Tyra and Shannon were placed with relatives and a CASA volunteer, Dot,was assigned to be their advocate. There were 3 other children ages 18mons. to 5 in the home and the five year old was autistic. The twins were verbally cruel to the autistic child and the foster parents were not able to keep Tyra and Shannon in their home. The girls were moved to a non-relative resource home and Dot reached out to a counselor specializing in Autism, who recommended YouTube videos and books as resources for the new foster parents.
Tyra and Shannon had been diagnosed with ADHD and OCD and were taking a variety of medications. Dot found out that the girls were on and off their medications due to Medicaid issues during the summer. She helped the foster parents obtain the appropriate referrals and the medications were re-instated before school started. The teachers reported to Dot that the twins were exhibiting very lethargic behaviors and were unable to focus. Dot communicated with the pediatrician and psychologist and the girls' medications were adjusted.
The twins' birth mother, Crystal, was out of jail and working through a drug rehabilitation program. She was living in the Jersey Battered Women's Shelter and desperately wanted to be reunited with her daughters. Dot advocated for a 3 month extension at the permanency hearing to give Crystal the time she needed to complete her drug rehabilitation and find employment. This extension was granted in court. During this time Crystal filed for a divorce and complied with all of the court's requirements.
Dot continued to advocate for Tyra and Shannon's needs, ensuring that they were receiving appropriate educational resources through their IEP and keeping in contact with their doctors. At the same time, Dot was assisting Crystal helping her to fill out paperwork for financial assistance, food vouchers and housing. Dot researched additional help for financial assistance from People Help, YMCA, Suburban Propane, NORWESCAP, Thank-You Mom Foundation, Free Cycle and the Salvation Army. She contacted Samaritan Inn for housing assistance and negotiated for reduced cost heating.
In preparation for mom and daughter's reunification, Dot and the CASA staff secured furniture for the family's new apartment as well as, donations of linens and household items. CASA reached out to local churches for food donations. This CASA volunteer went even further to explore employment opportunities for Crystal of businesses willing to accept people with questionable backgrounds. She coached Crystal on appropriate dressing for interviews.
Before reunification, Dot contacted the school and arranged a meeting with Crystal and the Child Study Team. Dot helped Crystal to understand the twins' educational needs and school routines. She even helped Crystal with the paperwork of enrolling the twins into summer camp.
Months after the case closed, Crystal was in the courthouse with a framed picture of Tyra and Shannon and asked that it be given to Dot. Attached was a note of thanks to a dedicated CASA volunteer for "helping me to get my life back."