A passionate group who truly perform a labor of love each day to ensure the best interests of all the children and teens we serve. Click on each picture to learn more about our staff.
Paula Tyson, Administrative Assistant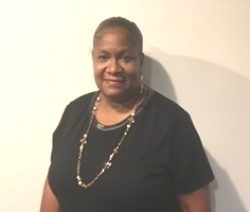 As an administrative assistant Paula provides support for the Executive Director, general office staff and Board members.
Since aging out of the foster care system from birth, Paula's passion has been to give back to the community in a special way. After receiving her Bachelors Degree in Theology, CASA was recommended as a program to explore. Three years ago Paula enthusiastically decided to become a community volunteer and advocate for the best interest of children. She joined the CASA staff in October 2017.