A passionate group who truly perform a labor of love each day to ensure the best interests of all the children and teens we serve. Click on each picture to learn more about our staff.
Lindsay Osborn, Case Supervisor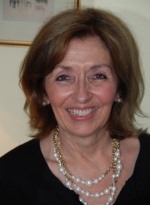 Lindsay came to CASA in July 2016 immediately following three years working as a Social Services Specialist for The Children's Home Society of New Jersey. A former teacher and hospital administrator, Lindsay has degrees from Barnard College and the University of Michigan School of Public Health. A mother of two adult sons, Lindsay is thrilled to join the dedicated men and women of CASA who work tirelessly to improve the lives of children.