A passionate group who truly perform a labor of love each day to ensure the best interests of all the children and teens we serve. Click on each picture to learn more about our staff.
Carolyn Gildersleeve, Case Supervisor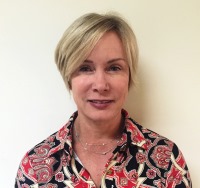 Carolyn is a licensed social worker and served as a CASA volunteer for two years before joining our staff as a Case Supervisor in the Fostering Futures program.
She has a passion for working with teens and feels privileged to work closely with a dedicated group of advocates/mentors. Carolyn states that "It is truly amazing to see how each volunteer diligently works his/her case, ultimately establishing a strong relationship with their teen and helping them advocate for their own best interests regarding placements, education, and permanency."